MPhil/PhD Admissions 2023-24
The MPhil/PhD Programme in Psychology is designed to train scholars or researchers who are solidly grounded in theoretical perspectives, highly original, and specialized in their chosen areas, yet conversant in a broader interdisciplinary network of knowledge.
Please check the website for more detail information if you are interest.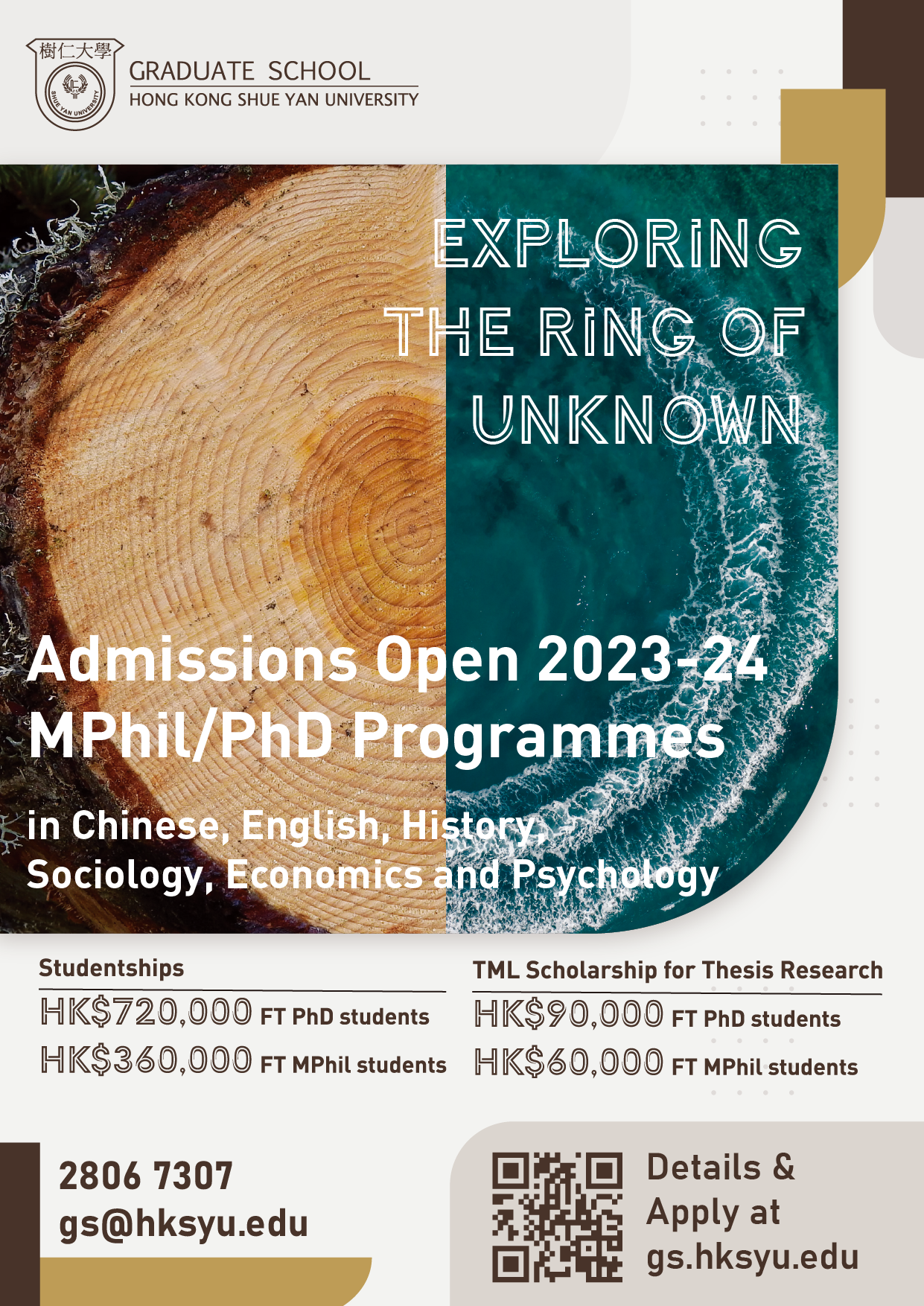 The Guide to Prepare Your Proposal for Research Programme Application Writing Workshop
For MPhil/PhD Admissions 2023-24, we are provide the guide to prepare your proposal for research programme application writing workshop.
Date: 15 Feb 2023 (Wed)
Time: 15:30 - 17:30
Venue: RHB 301
Speaker: Dr. Wong Kwan Leung
For the registration link of the workshop, please place this link: https://forms.gle/yekAyxqdCQQSmEdd9