Events
News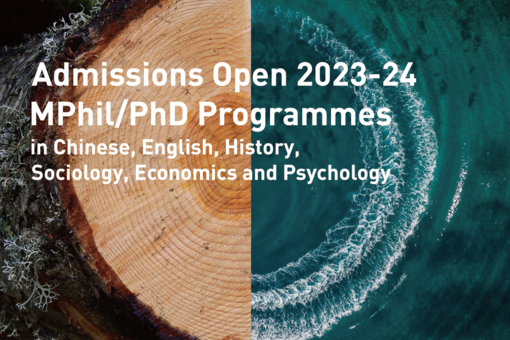 MPhil/PhD Admissions 2023-24
General Entry Requirements

MPhil Programmes
-Graduated from a recognized university and obtained a Bachelor's degree, normally with honours no lower than Second Class;
or
-Graduated from an honours programme of a recognized university with a bachelor's degree, normally achieving an average grade of not lower than "B".

PhD Programmes
-Obtained an MPhil or a taught master's
degree; or
-Graduated from a recognized university and obtained a Bachelor's degree, normally with First Class honours; or
-Enrolled in an MPhil programme in the University and requested transfer to PhD programme.
-Applicants with a taught master's degree shall also have graduated from a recognized university with excellent grades and good recommendations from the University. It is also highly preferable that their taught master's degree should be related to their chosen field of study in the proposed programme.
-Applicants must also satisfy other programme-specific entrance requirements, if any, stipulated by individual departments

Language Requirement
-IELTS (academic) results not lower than 6.5.
-Exemption from this requirement may be granted to local university graduates with a degree in English or university graduates from an English-speaking country.

Tutition Fee
Normative Period:
Full-time: HKD 69,000/annum
Part-time: HKD 46,000/annum
Post-normative period:
HKD 4,000 per 3 month period

Please check the website for more detail information if you are interest. https://gs.hksyu.edu/en/Programmes/ResearchPostgraduateProgramme/MPhil-PhD%20Admission%20Requirements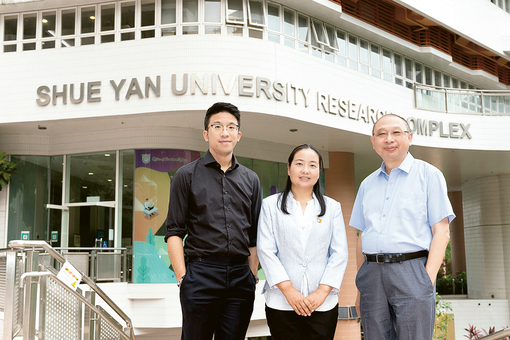 電影《明日戰記》中有一金句:「天可以灰、地可以灰,但人不可以灰。」回想近年港人經歷着種種挑戰,尤其是漫長的新冠疫情改變了不少人的生活節奏。面對環境、經濟、生活的轉變,精神健康可能受影響。如已有情緒困擾之人士,情况或會更嚴重,故此心理輔導和支援便成為「心理救兵」,讓「人不灰」。香港樹仁大學(下稱「仁大」)輔導及心理學系致力培育新一代的心理學專才,讓不同背景的學生掌握心理學專業知識,日後在工作或是日常生活中,也能發揮專業所長,助情緒受困者陽光重現、走出低谷!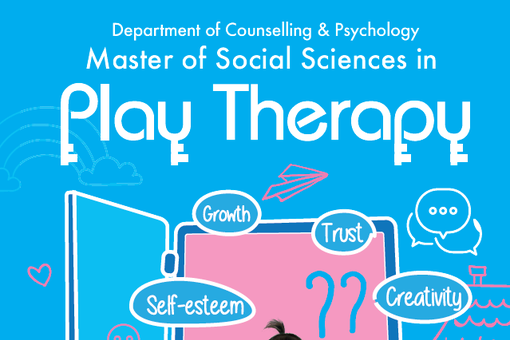 Master of Social Sciences in Play Therapy (September 2022 Cohort) is now open for application.
Master of Social Sciences in Play Therapy (MSScPT) is a new programme offered by the Department of Counselling and Psychology starting from September 2022. The programme is a professional degree that qualifies graduates for becoming qualified play therapists.


The programme is designed to:
1. provide students with a critical understanding of the core theories underlying the practice of play therapy, including their historical development, as well as the current state of knowledge in the field;

2. develop students' expertise and critical awareness of childhood needs addressed by play therapy, including mental health, special educational needs, well-being and physical health, and social and psychological development;

3. train competent practitioners who can effectively use play therapy skills with a critical understanding of their evidence base;

4. contribute to the development of culturally relevant theory and its application, and to conduct research into play therapy in the context of Hong Kong.