PLAY THERAPY RESEARCH AND PRACTICE LABORATORY
The Play Therapy Research and Practice Lab is a well- equipped multi- purpose laboratory for the use of our students, staff, research collaborators and play therapy service users. Located at RLG306 room A and B, two separate rooms are professionally designed and equipped for play therapy practice, family consultations, observations, training, and research practice. We encourage the development of play therapy practice and related research. We strive to train professional play therapists who will serve children and their families in Hong Kong Community.
Lab Directors & Members

Director- Dr. CHUNG, Man-chi Sandrine
Assistant Professor
Evidence Base Project Coordinator, MSS in Play Therapy Programme
Member- Dr. Zhou, Dehui Ruth
Associate Head
Associate Professor
Director, MSS in Play Therapy Programme

Member- Dr. CONNOLLY, J. Patrick
Assistant Professor
Practicum Coordinator, MSS in Play Therapy Programme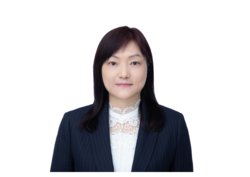 Member- Ms. KWOK, Yin Ling Bonita
Lecturer, MSS in Play Therapy
Introduction
Our Mission:
1.
Offer education and advice about play therapy skills and how play therapy can support

the mental health and well-being of children across Hong Kong.
2.
Provide a quality play therapy venue designed for the training of professional

play therapists
3.
Support undergraduate and postgraduate students' learning of play therapy by

developing and disseminating play therapy training materials and videos.
4.
Provide a resourceful and professional play therapy setting for students and

faculty members to engage in research activities concerning play therapy and play-based approaches.
5.
Promote intra- and inter-disciplinary dialogue and research

collaboration.
6.
Empower child participants and their families to positively engage, perform, and participant in life and understand their mental health

needs.
7.
Inform relevant academic programs, professional bodies, the community and the

policy makers about the importance of play

therapy.