PRACTICE-BASED EVIDENCE LABORATORY [實務體證研究室]

The Practice-Based Evidence (PBE) Lab [實務體證研究室] was designed from the ground up. The lab is equipped with:
· A fully furnished counselling room with digital devices, where participants can quickly relax and engage in the psychotherapy process as if they were in a natural counselling setting, thereby enabling high quality psychotherapy research;
· Unobtrusive physiological measure - pioneering to incorporate infrared thermal imaging into the collection of experiential evidence (體證) in psychotherapy encounters;
· Livestreaming, in lieu of a one-way mirror, for real-time micro-level psychotherapy observation and supervision training; and
· Technology-assisted synchronization, management, coding, and analyses of multimedia psychotherapy data.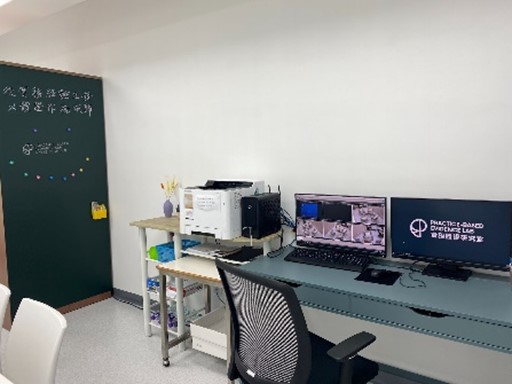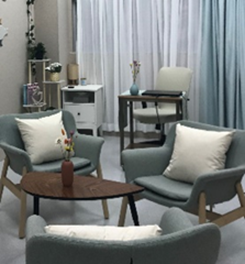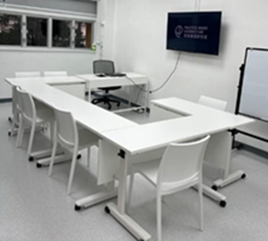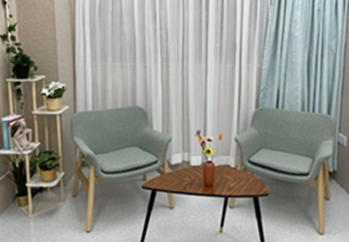 Lab Director & Member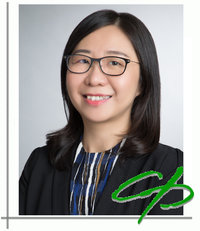 Lab Director
Dr. Lan-sze PANG
Ph.D., Counselling Psychology, Southern Illinois University, United States
M.A., Counsellng Psychology, Southern Illinois University, United States
B.A., Psychology, Southern Illinois University, United States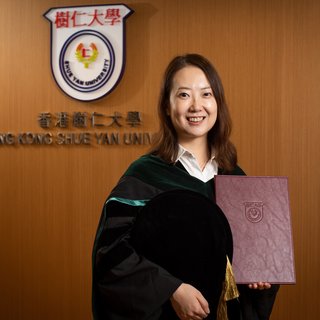 Lab Member
Dr. Yen CHEUNG
Doctor of Psychology in Counselling Psychology, Hong Kong Shue Yan University
Master of Social Sciences in Counselling Psychology, Hong Kong Shue Yan
University
Bachelor of Social Sciences (Psychology), The Open University of Hong Kong
Introduction
Vision
· To foster the scientist-practitioner function of counselling psychologists that research, practice, and training activities are intertwined; and
· To bring the counselling psychology profession in Hong Kong forward in technology-assisted practice-based evidence research.
Mission
1. Build a rigorous practice-informed, bottom-up research evidence base for psychotherapy;
2. Engage in meaningful research activities that are directly connected with our psychotherapy and clinical supervision work;
3. Bring curiosities arising from day-to-day psychotherapy practice into research, and then through process research find the answers and solutions to guide, improve and strengthen practice;
4. Translate practice-based evidence into effective psychotherapy training and clinical supervision;
5. Offer research/studentship opportunities to master's and doctoral students in counselling psychology to cultivate the scientist-practitioner mindset in their professional work;
6. Produce localized psychotherapy and assessment training material; and
7. Promote interdisciplinary dialogue and research collaboration in psychotherapy research.
On-going Research Projects
1) Microanalysis of Psychotherapy Process
2) Localized Psychotherapy Training Material
3) Real-time Livestream Clinical Supervision Training and Research
Lab Events
Training Events
Digital Fatigue in Counselling Practice: Signs, Impacts, and Self-Care Resources
Date and Time: August 14, 2021; 2:00pm-5:00pm
Facilitators: Dr. Daniel KWOK, Dr. Lan Sze PANG, Dr. Yim CHEUNG, Department of Counselling and Psychology, HKSYU
Language: Cantonese supplemented with English
Mode: Zoom interactive